...because I'm very honored to have been considered for the

forsaken_fandom
awards (particularly as I promptly had a Senility Episode and forgot the cut-off day to vote in it myself, grr!), and because

m_ravensblood
makes gorgeous banners that beg to be displayed, this seemed like a nice place to, erm, banner-ize. *G*
ETA:
...and
then
she remembered to scroll all the way up on the Photobucket page and copy the next row.
*headdesk*
Thanks for the heads-up,

m_ravensblood
, I think they're all posted now! ;)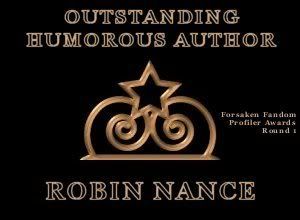 ,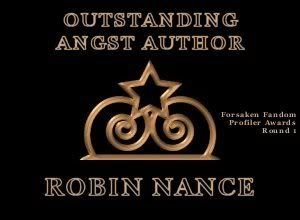 ( more prettiness behind the cut... )
*Mwah*
and thanks to all of the kind souls who voted for me, and a well-deserved congratulations to all of the winners. Big kudos to the Judging Dream Team and to Meg for the lovely artwork, too - can't wait to see what you cook up for February!
Speaking of artwork, I'm...kinda OK with the new LJ layouts. I think. The little olives are cute, anyway, so I'll probably stick with this one for now. And I'm getting a kick out of my tag list, where "WIPs" is displayed in such a large, prominent font. Who'd'a thunk it, right? ;D